Test and Inspection/Maintenance Services
Classic Systems Inc. is proud to offer Maintenance and Test & Inspection agreements for a wide array of fire alarm systems. Preventive testing and maintenance of systems not only provide compliance with NFPA 72 (National Fire Alarm Code), state and local codes but they also help keep the system within factory specified parameters. They can also minimize costly repairs and save lives. Maintenance can ensure reliability and the safe, long-term operation of your equipment. Who better to maintain the system than the firm that designed it, provided the equipment for it and programmed and tested it.
All of our maintenance technicians have been factory trained on the equipment. Further, many hold individual qualifications that exceed factory requirements. For instance many hold New York State licenses and NICET certifications. All of the technicians are supervised by our service manager who has over twenty years experience in the industry.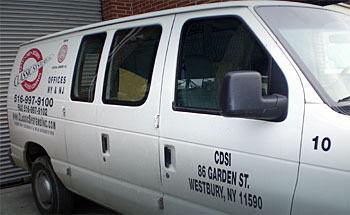 Because of the experience level and diversity of its technicians, Classic Systems can offer maintenance agreements on systems it did not install. Classic Systems has access to a range of products enabling it to fulfill just about any service agreement on any type of system. Often Classic Systems is called by facilities to take over the maintenance because the facility was unhappy with its preceding vendor and Classic Systems was highly recommended to it.
The vast array of maintenance contracts offered by Classic Systems is second to none. Each contract is custom tailored to the individual client's needs. For instance a hotel may require twenty-four hour/seven day a week service while a school might need only five days a week/eight hours per day. Classic does not believe in selling a client more than it needs. The right maintenance contract for the requisite needs is what Classic Systems seeks to provide.
In addition to providing maintenance contracts on fire alarm systems, Classic Systems also offers contracts on non-code driven systems such as CCTV, Access and Intercom. While there is usually no code mandating service on these types of systems they are still, in fact, security systems that should be maintained, tested and inspected. Classic Systems can be sure that your security systems are operating up to factory specified criteria and can respond to service calls when and if they occur.
Classic Systems has technicians standing by twenty-four hours a day, seven days a week for any problem that might arise.